BALSIKA, the Balkan-Alsatian orchestra, was conceived during meetings between Alsace and Bosnia-Herzegovina, Strasbourg and Tuzla. Later during journeys on the bumpy Balkan roads criss-crossing from Sarajevo to Stolac, from Ugljevik to Sjenica, from Banja Luka to the IPAK of Križevići, towards the peaks of Montenegro, the trumpets of Guča, the Isle of Krk…. The idea that our two regions, Alsace and the Balkans, turning on the carousel of European history, are rich in common roots inherited from our tortured histories.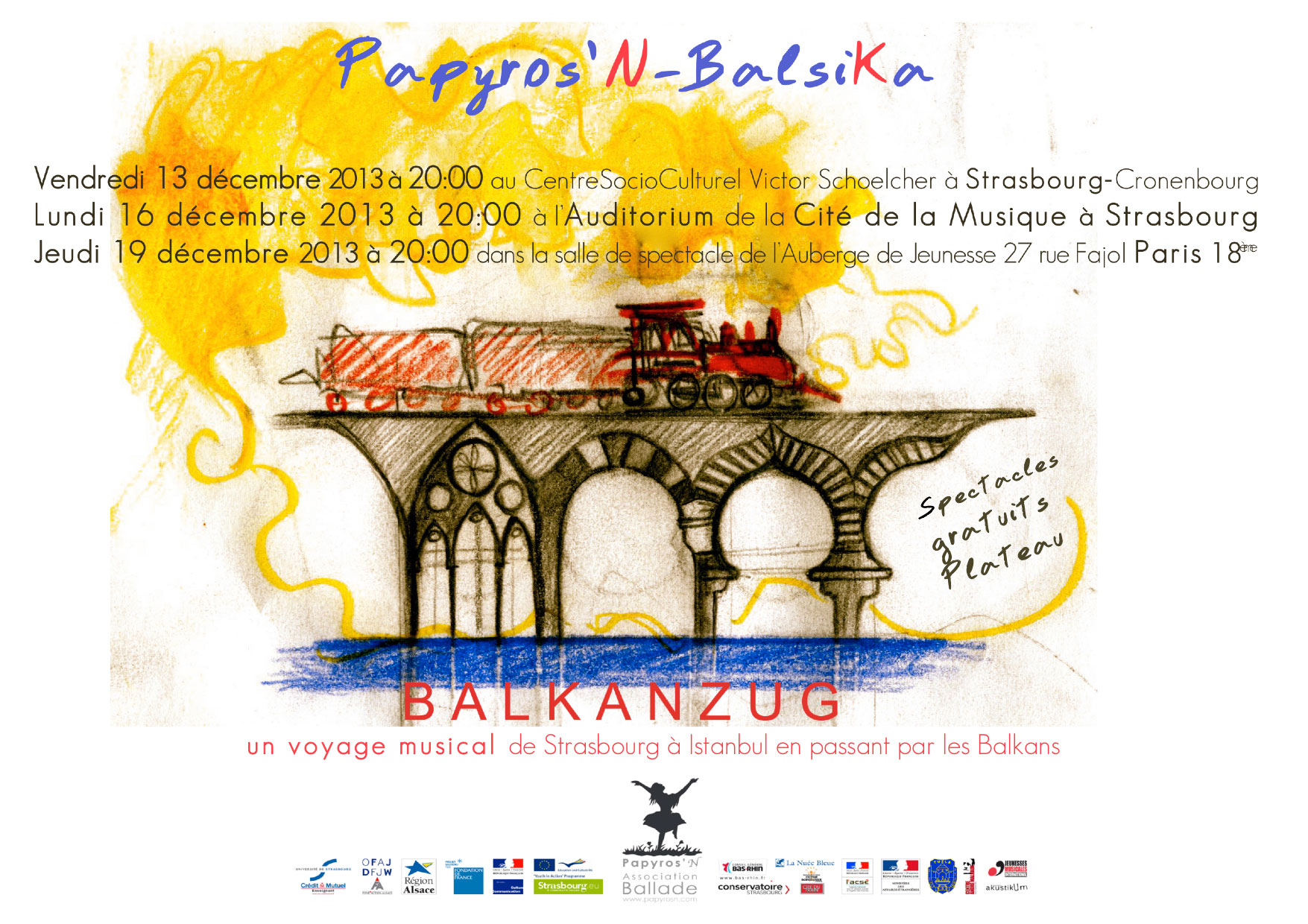 Thus the idea came to us of creating a Balkan-Alsatian orchestra, embracing young people of our two lands with their colourful pasts, and concentrating on traditional music. Without this flood of music, which flows throughout Europe, following the paths of travellers and migrations, and without all those who, despite wars and uprisings, setting aside their superficial differences, strove together to achieve their common goals, this orchestra would not have come into existence. Thank you to all those who believed in us.
"Hajde!" Join us under the flowering apple trees of Alsace, watch the snow fall on blossom, we will go boating on Lake Modrac and lose ourselves in the souks of Bascarsija. And when the spirit takes us, when we feel the walls are closing in on us, let us take to the road ….. on a blue bicycle or in a train to Sweden, Greece or ….